Booking form for 2019 OBM Convocation is now available.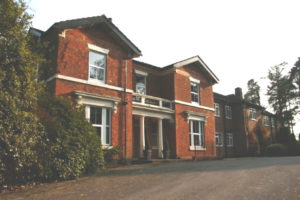 The booking form for the next OBM Convocation is now available to download.
The theme is 'Pilgrims and Companions', and the event will be held at Shallowford House, Shallowford, Stone, Staffs, ST15 0NZ, on Wednesday/Thursday 13-14 November.
More details are available on the Convocation page.
---
More about Convocation
Convocation – a group of people formally assembled for a special purpose.
The Convocation of the Order for Baptist Ministry takes place annually, its purpose to assemble and share in fellowship, to engage in the Daily Office, to REFLECT ON the Dream, to make Vows and to discuss business. Attendance at the Convocation is part of what it means to be in membership with the Order.
While we recognise the value of retreat and conference, convocation has its own distinct purpose as the time and space where we gather together before God to pray, to worship, to listen, to be.
The spirituality of OBM emerges out of the Baptist story but finds resonance in a variety of Christian traditions.