The Order for Baptist Ministry Convocation 2018
"Live, move, be – stillness and silence in an anxious world"
November 14-15, 2018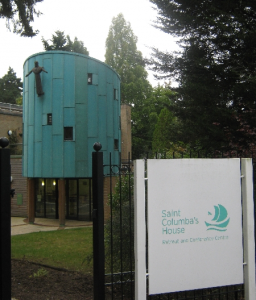 Maybury Hill, Woking, Surrey, GU22 8AB
Convocation – a group of people formally assembled for a special purpose. The Convocation of the Order for Baptist Ministry takes place annually, its purpose to assemble and share in fellowship, to engage in the Daily Office, to REFLECT ON the Dream, to make Vows and to discuss business.  Attendance at the Convocation is part of what it means to be in membership with the Order.
Convocation commences with coffee at 11am on Wednesday 14 November and closes with tea on Thursday 15 November. This year our theme will be "Live, move, be – stillness and silence in an anxious world". There will be periods of held space for exploring these themes.
For more information and a booking form, please download the booking form.
To book your place, please download, print and complete the booking form and send it, with your cheque, to the address given on the form.
(Once downloaded, you can add your details directly into booking form by typing into the boxes and then save the document with your details embedded. Then you can print the form and post it to the address given on the form, or simply e-mail it to Martin Taylor –marthtaylor@hotmail.co.uk – but don't forget to post your cheque to him as well!)
While we recognise the value of retreat and conference, convocation has its own distinct purpose as the time and space where we gather together before God to pray, to worship, to listen, to be.
The spirituality of OBM emerges out of the Baptist story but finds resonance in a variety of Christian traditions.